Judy Secure Access

Passwordless Authentication for SMBs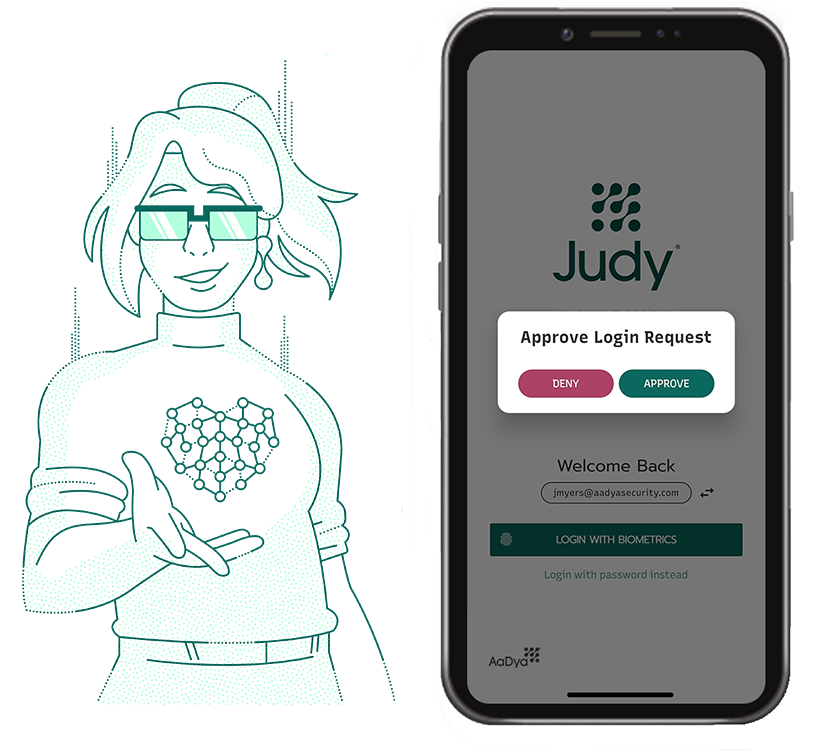 Judy Secure Access
Work Safer and Smarter for Less – and Forget Your Passwords for Good.
Judy Secure Access provides secure authentication and password management in one easy-to-use solution designed for the needs (and budgets) of small and midsize businesses.
With passwordless authentication users can securely login to Judy using their mobile device's biometric or PIN authentication. From there, they can access Judy's Single Sign on portal and Password Manager to safely and easily access all of their applications - and forget their passwords for good.
Why SMBs Need Judy Access?
By enabling passwordless authentication, including multi-factor authentication (MFA) and single sign-on (SSO) businesses can meet a variety of compliance requirements
Employees no longer need to remember passwords, and businesses of all sizes can easily and affordably implement cybersecurity best practices
Employees using personal laptops and smartphones can access their work without risking the business' proprietary data, files, and systems

Secure Authentication
Passwordless / Multifactor Authentication / Single Sign-On
Judy delivers the most important functions of Identity Access Management to help you increase control of who has access to your company systems and reduce identity related risks. Passwordless authentication with Multifactor Authentication (MFA) and Single Sign On (SSO) reduces IT expense and complexity while improving user experience and security.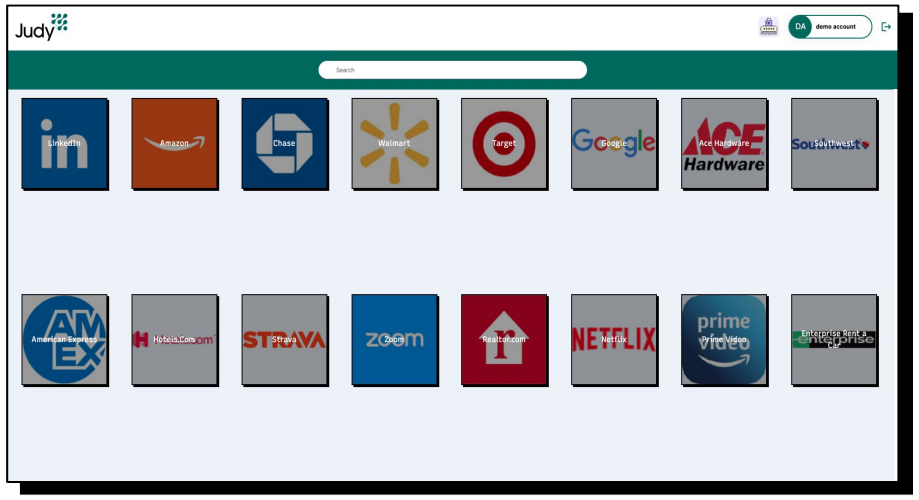 Password Manager
Password Vault / Password Auditing / Security Score / Autofill / Autosave
Judy uses a secure and private vault to create, store, and protect all of your passwords and password auditing to identify potential weaknesses. Encrypted, and accessible only through Judy's Secure Authentication Judy's Password Manager integrates with our SSO feature for the highest level of security and ease of use.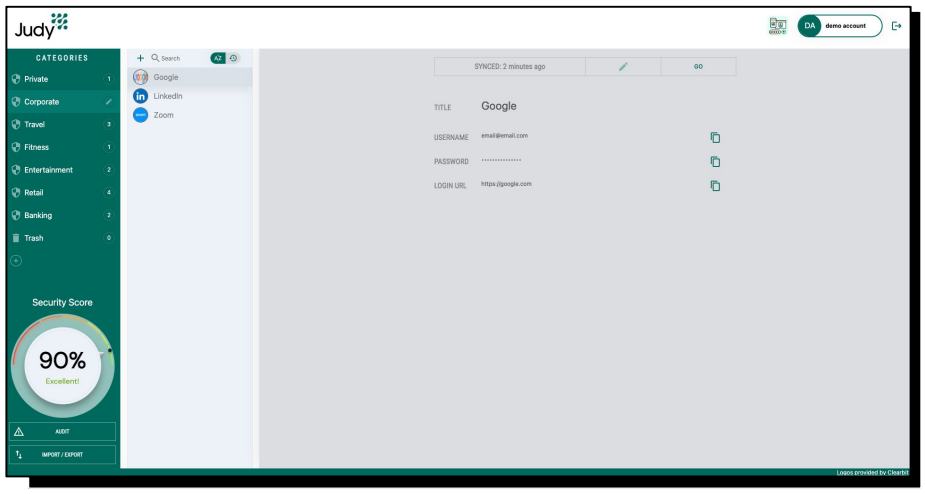 ---
What is Passwordless Authentication with Judy?
Users may opt-in to passwordless authentication to streamline how they log into Judy.
With passwordless authentication, users logging in to Judy's browser extension or dashboard are sent a notification to authenticate on their Judy Mobile App using multifactor authentication with either their biometric login or PIN code.
Once logged into Judy's browser extension or dashboard, users will be able to utilize the existing functionality:

Password Manager/ Browser extension

Manage password vault and credentials.
Use the tiles to SSO / Autofill to log into apps and websites easily.

Champion Dashboard- manage users and access other Judy champion related features.

This is optional. Users may still log into Judy using their email + password + 2FA if they do not wish to use Passwordless Authentication.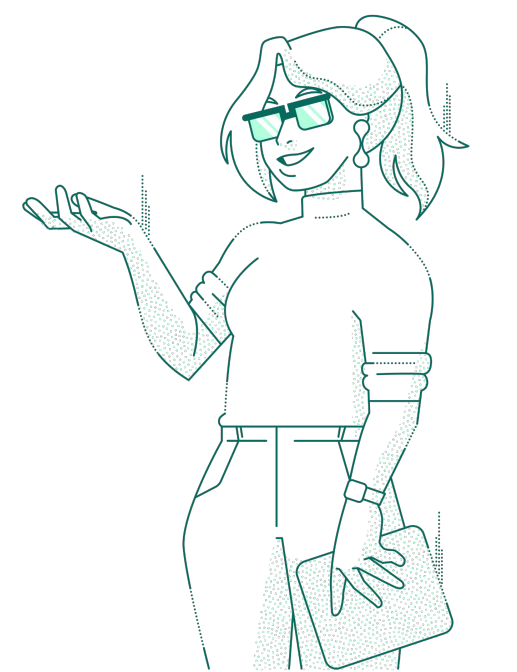 Requirements
To opt-in and utilize passwordless authentication with Judy

Must have an active Judy user account.

Must have the latest Judy Mobile app on mobile device.

Pin or biometric must be enabled on mobile device.

Android users: under device settings > grant biometric / pin access for Judy app.
Steps to Opt-In to Passwordless Authentication with Judy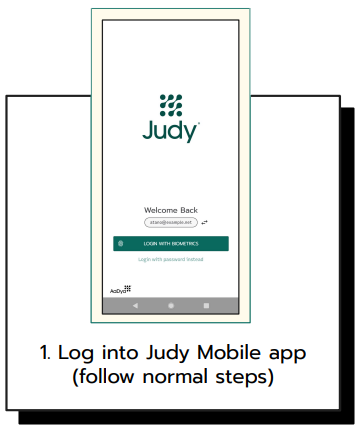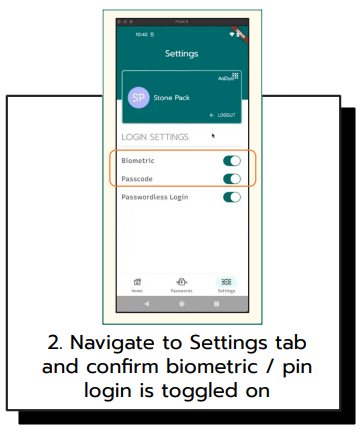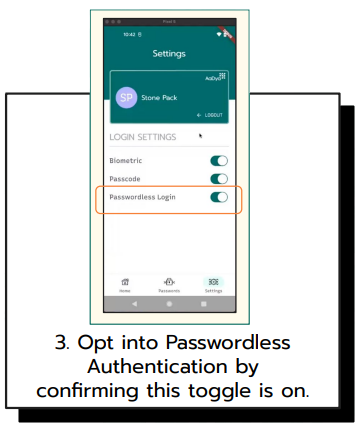 ---
Judy Passwordless Authentication Steps


NOTE: If a user does not have biometric or pin login enabled and has not opted into Passwordless Authentication for Judy, they can login in manually (with username, password and 2FA).
---